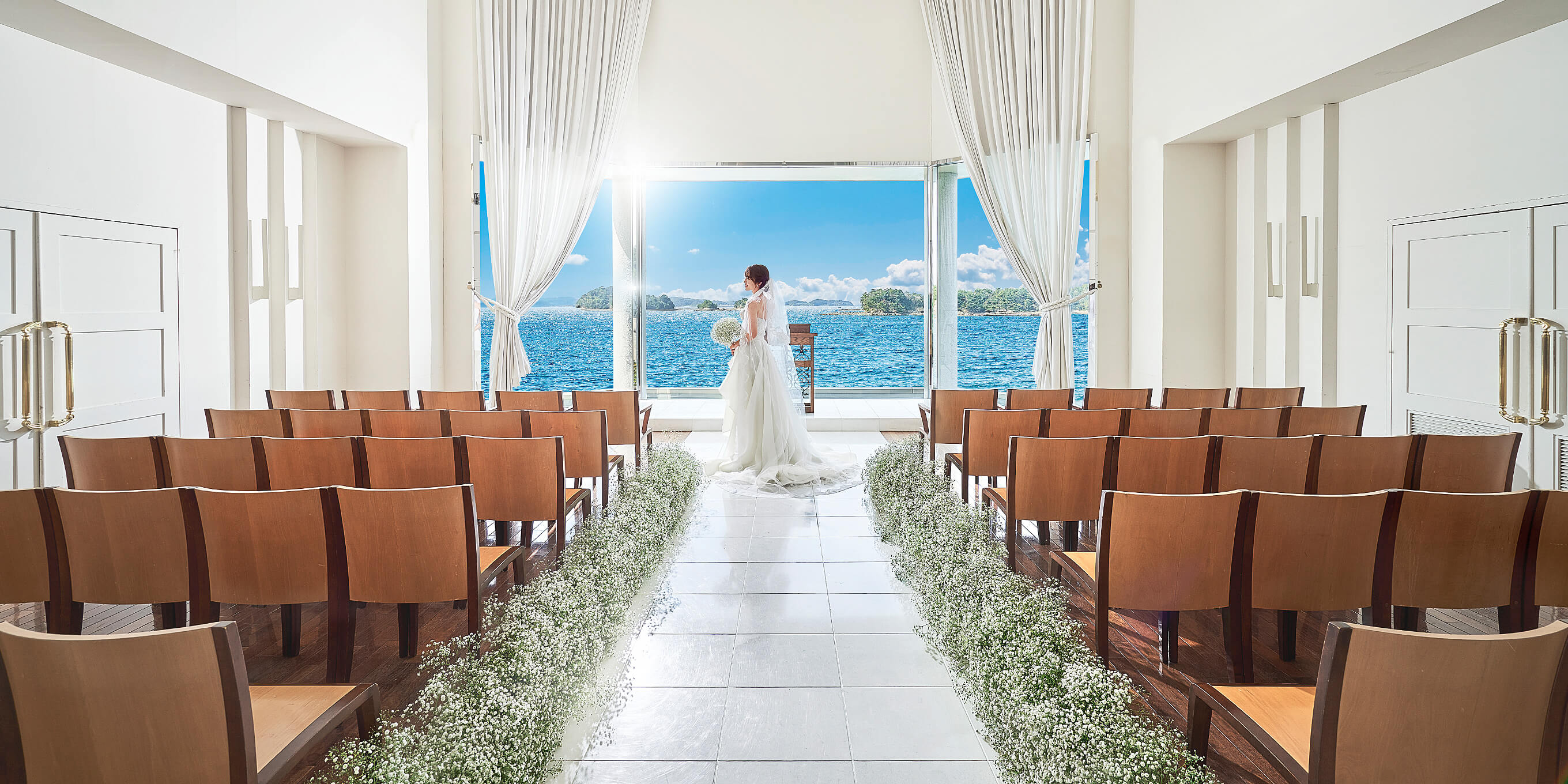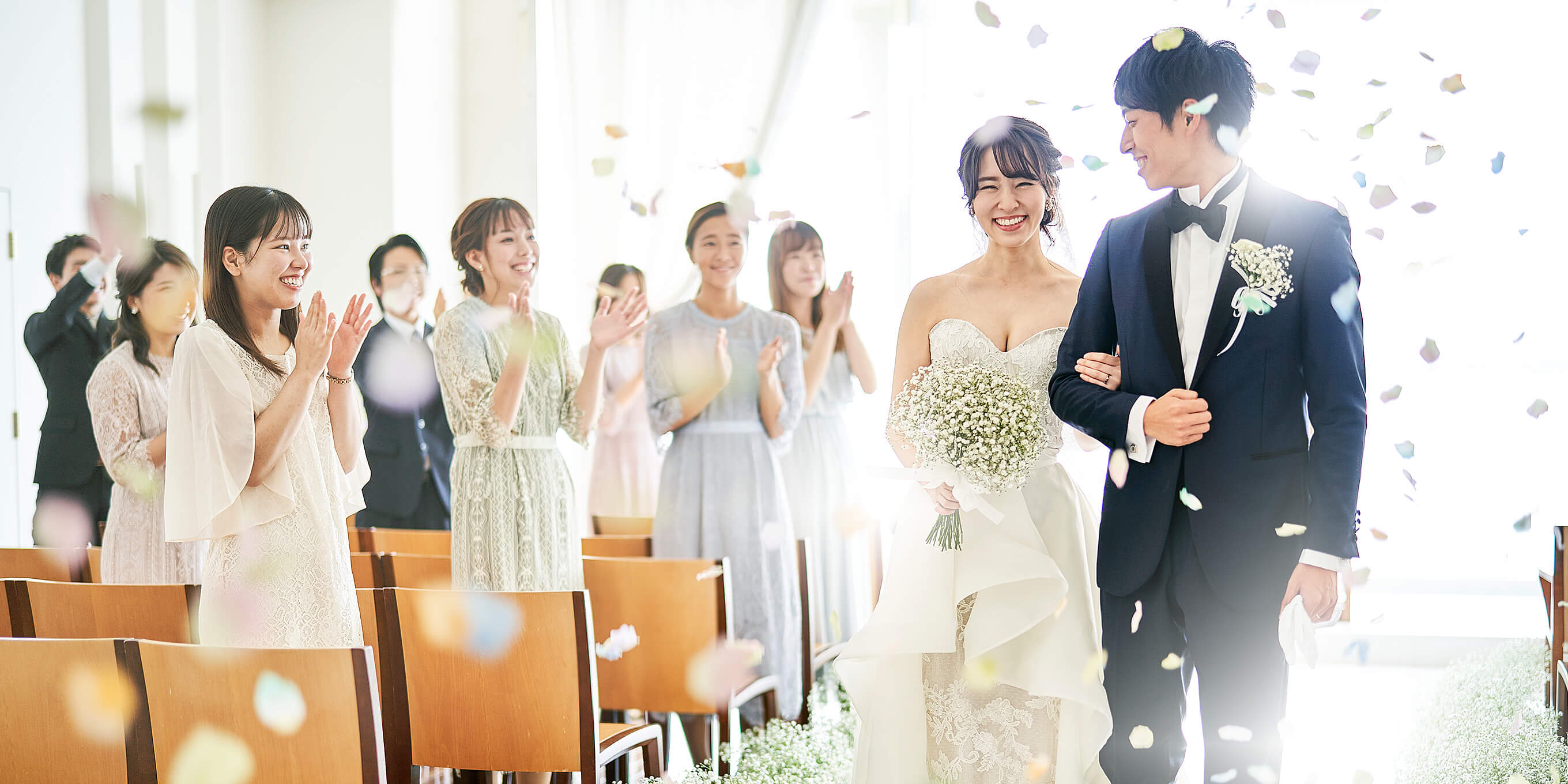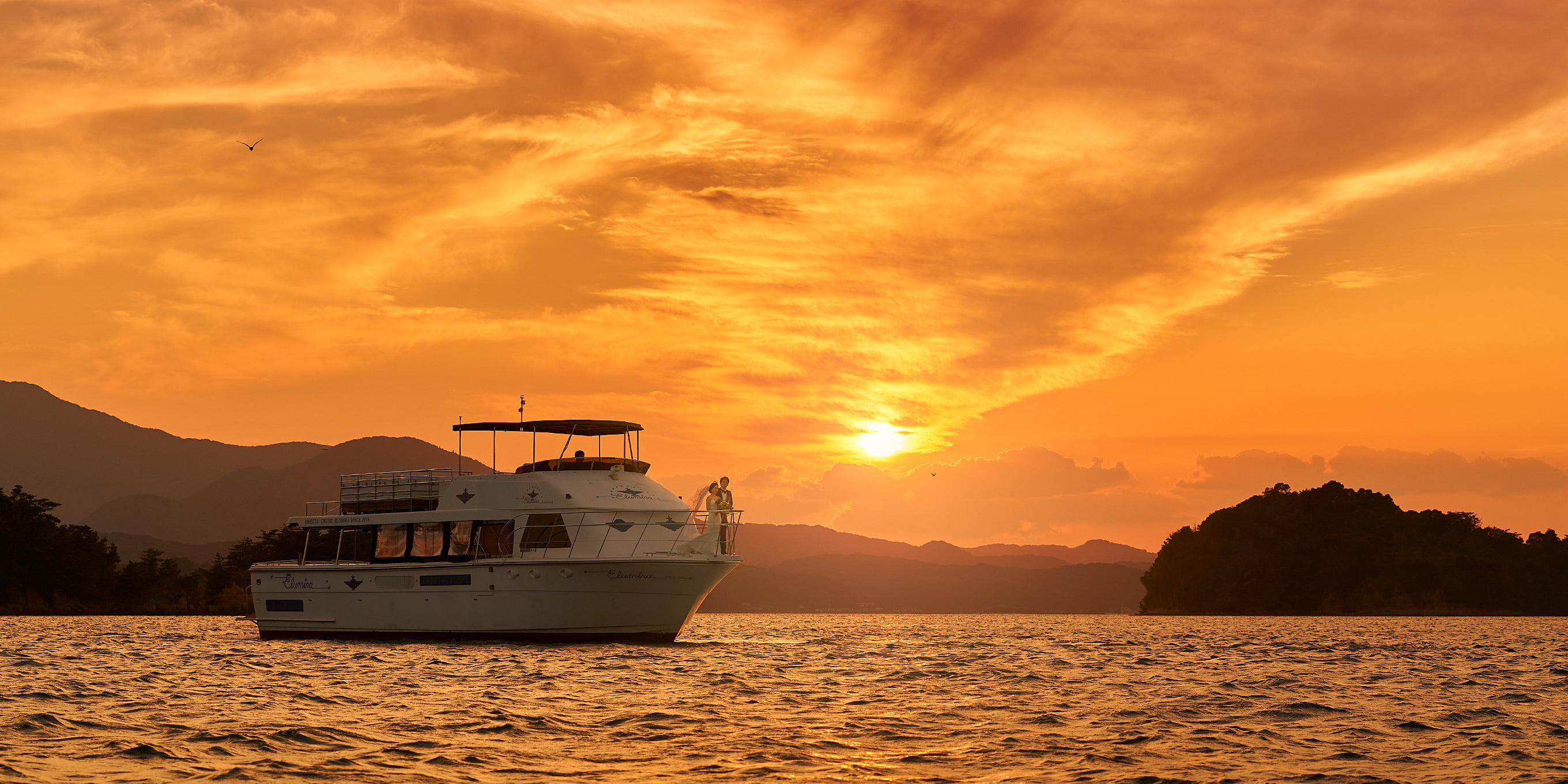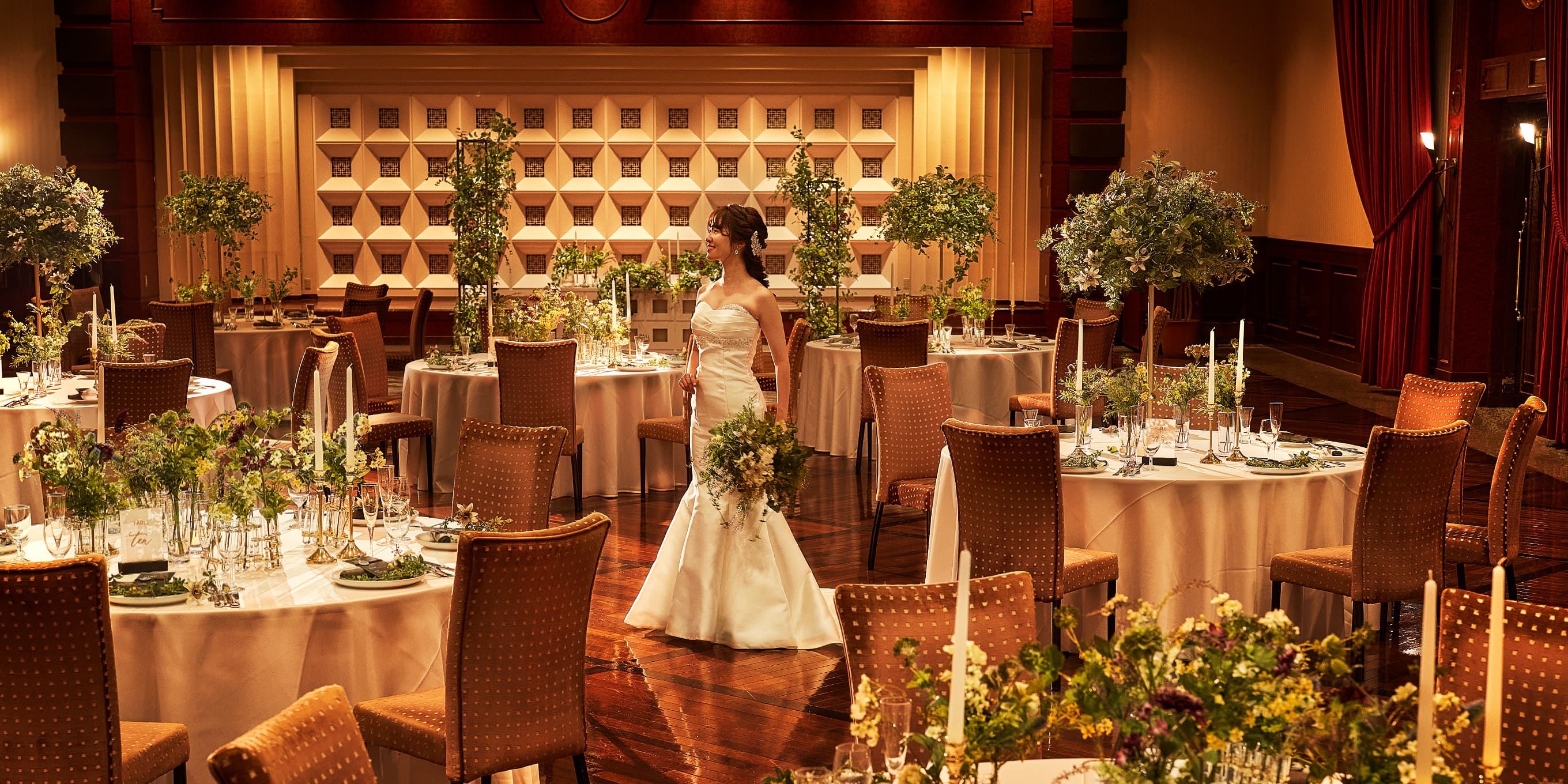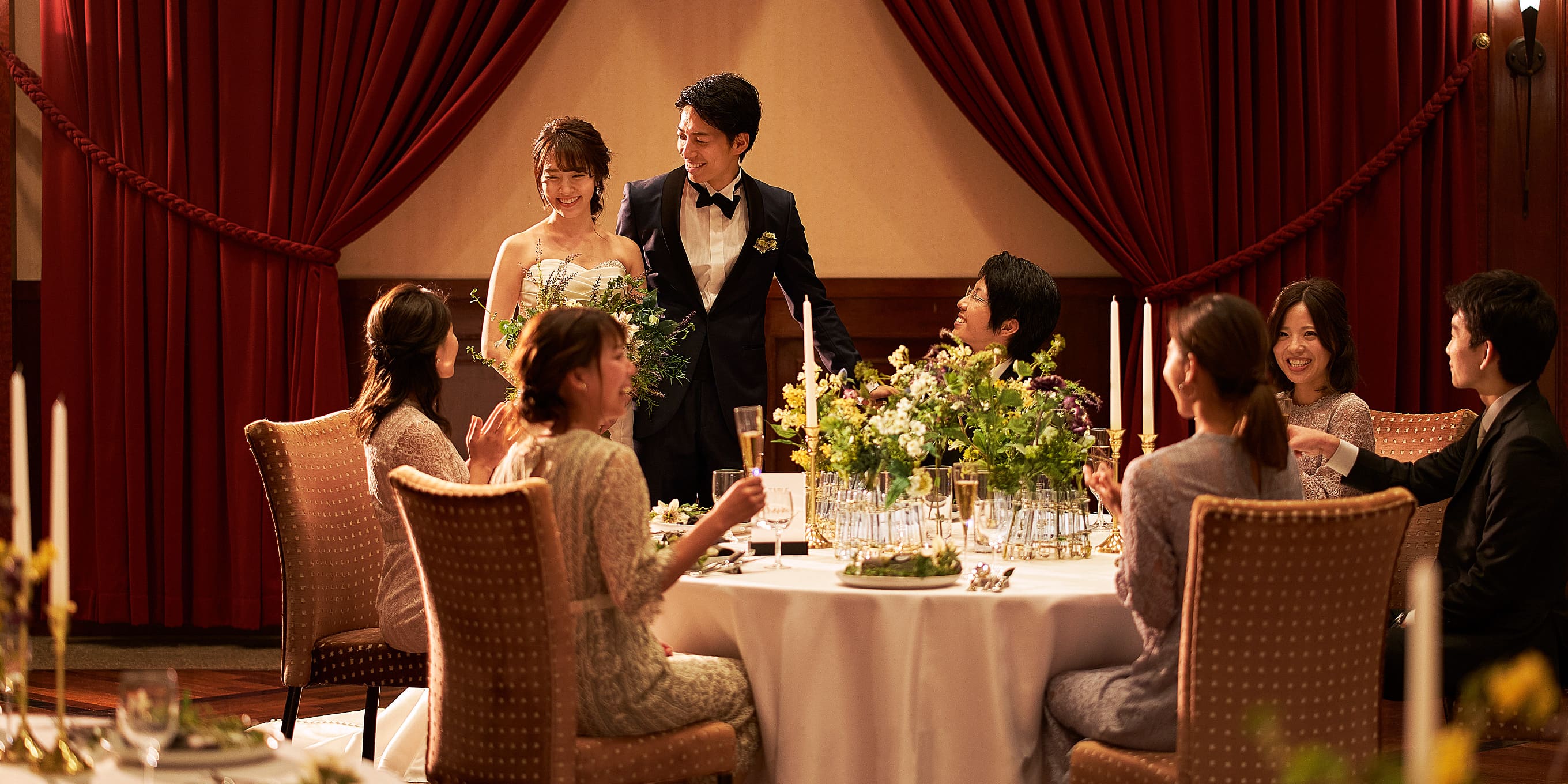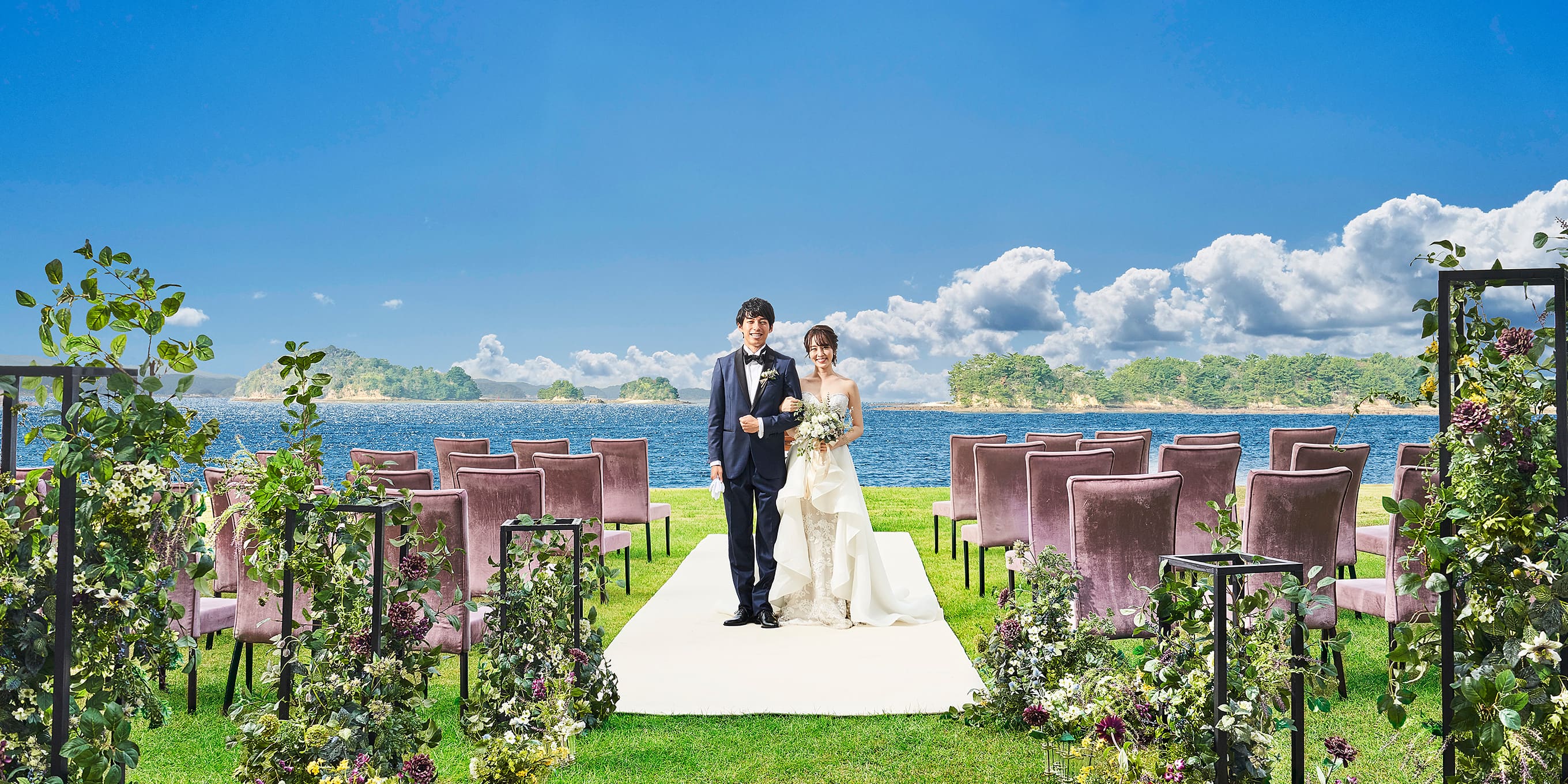 YOUR WALK DOWN THE AISLE TO A
SPECTACULAR VIEW
A breathtaking ocean view awaits at the end of your walk down the aisle. After making your eternal vows in our glass chapel, enjoy a sumptuous feast of fresh seafood cuisine with your guests.
Hotel Ryugu's Sea Bride is the perfect place to celebrate a timeless resort wedding.
Surrounded by the beautiful Amakusa seascapes, you're sure to make unforgettable wedding memories that will last a lifetime.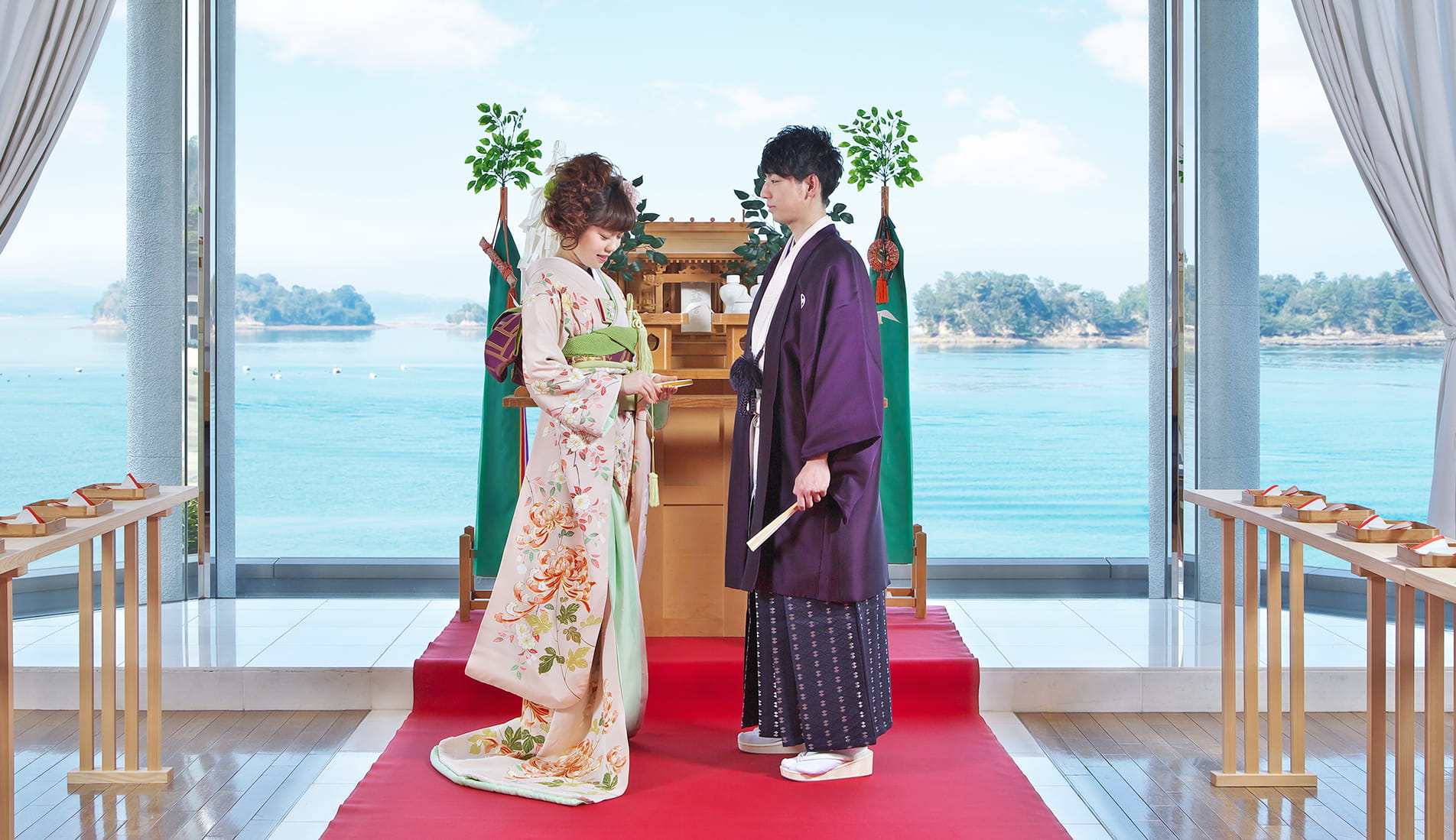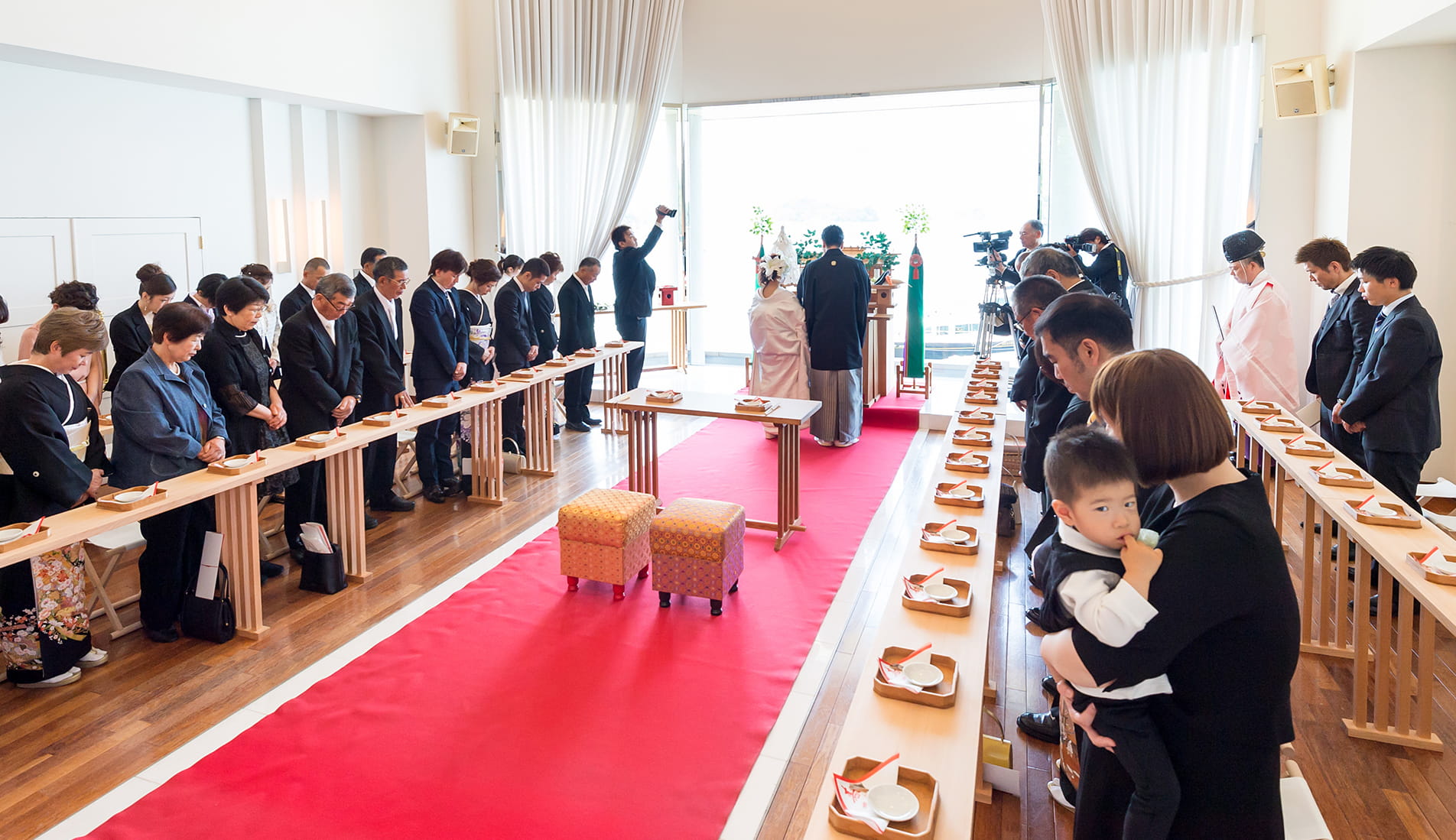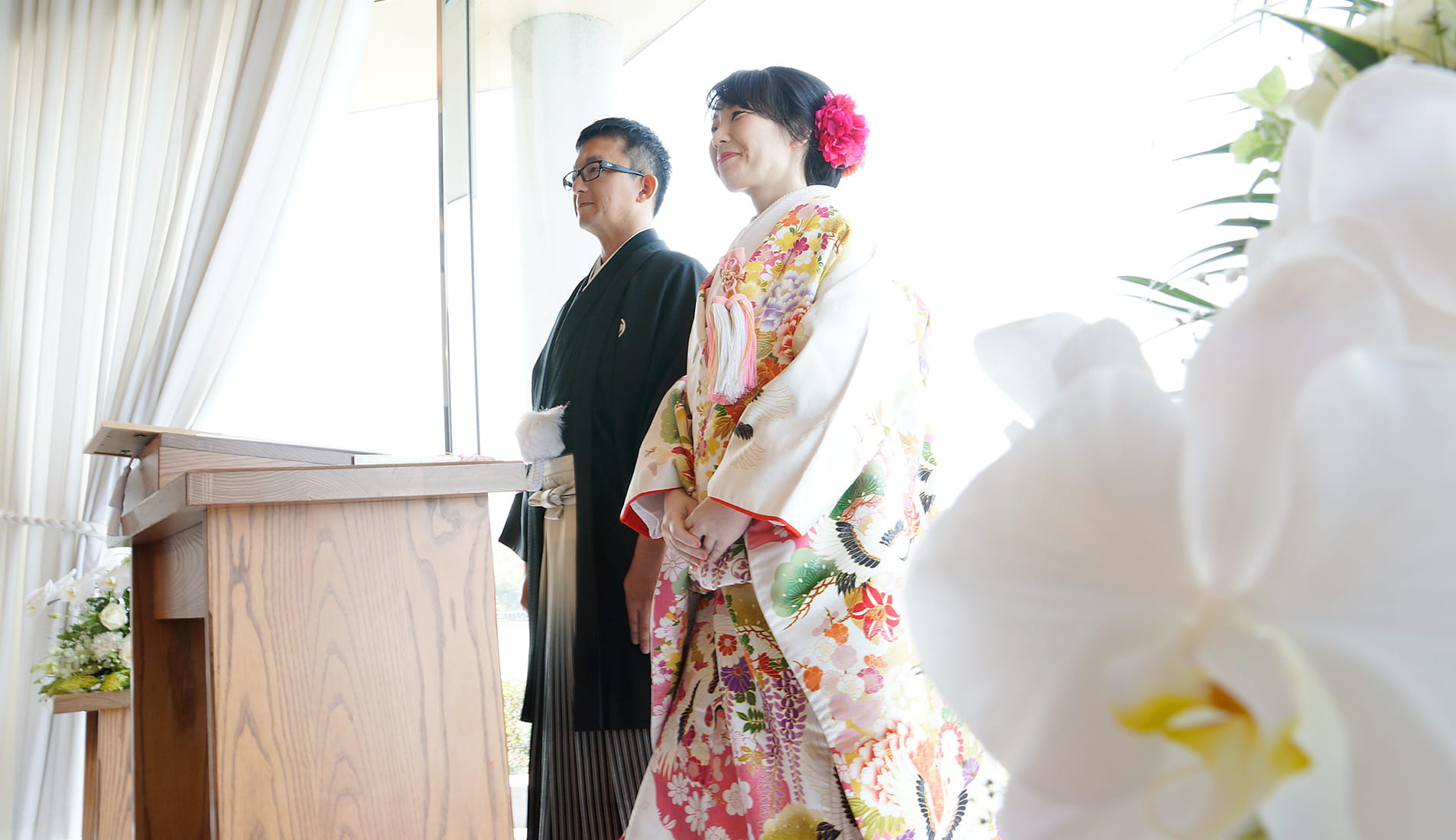 CEREMONY
Our chapel boasts stunning views of the islands, seas, and skies of Amakusa. We offer three types of ceremony (church-style, Shinto, and non-religious), and our chapel can hold up to 50 guests.
BANQUET
The seas and islands of Amakusa make the perfect backdrop for your wedding party. Our banquet hall is styled like a luxury cruise liner, with high ceilings and big windows, creating the perfect atmosphere for classy and elegant wedding celebrations. Our banquet hall can seat up to 320 guests.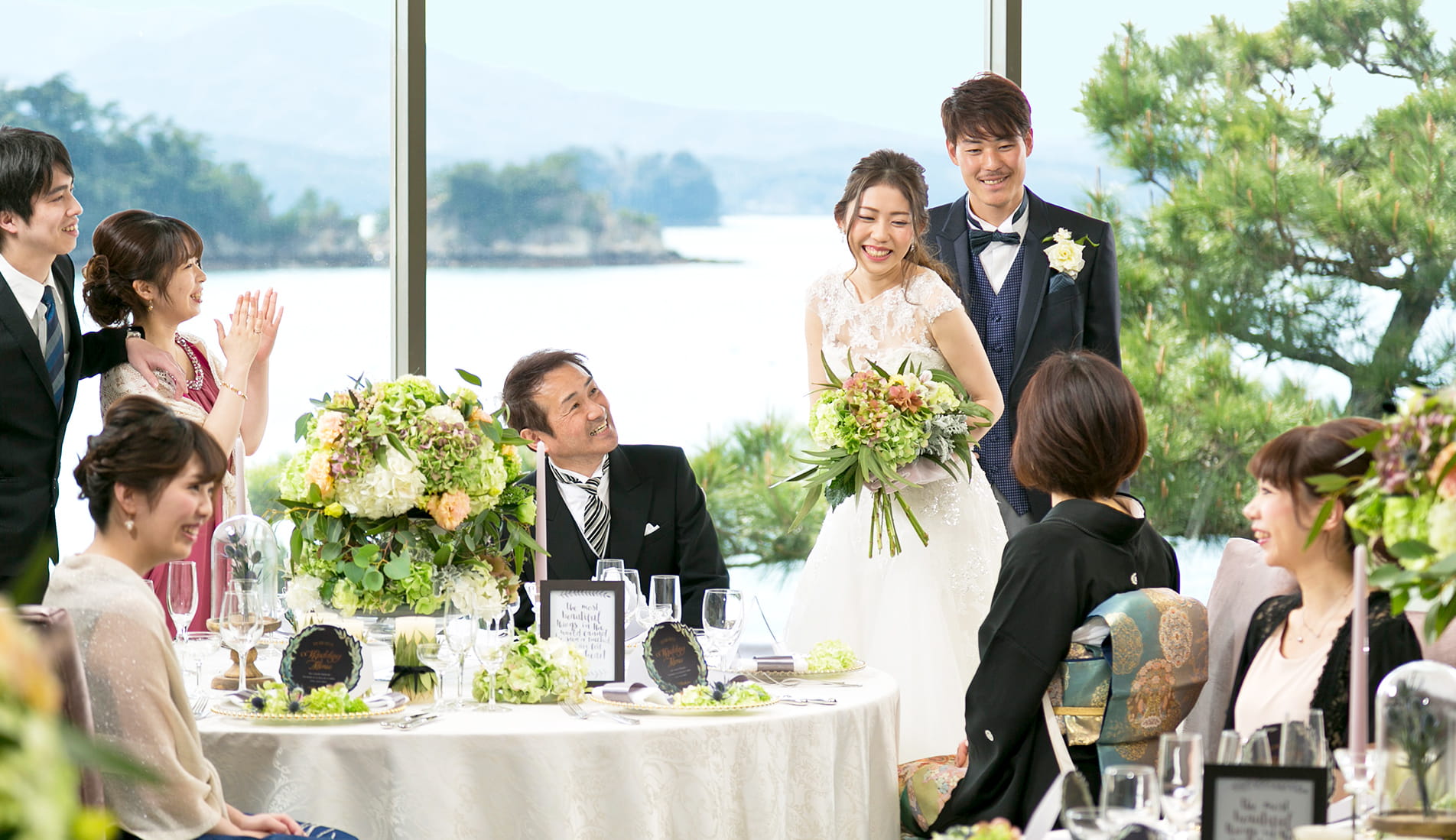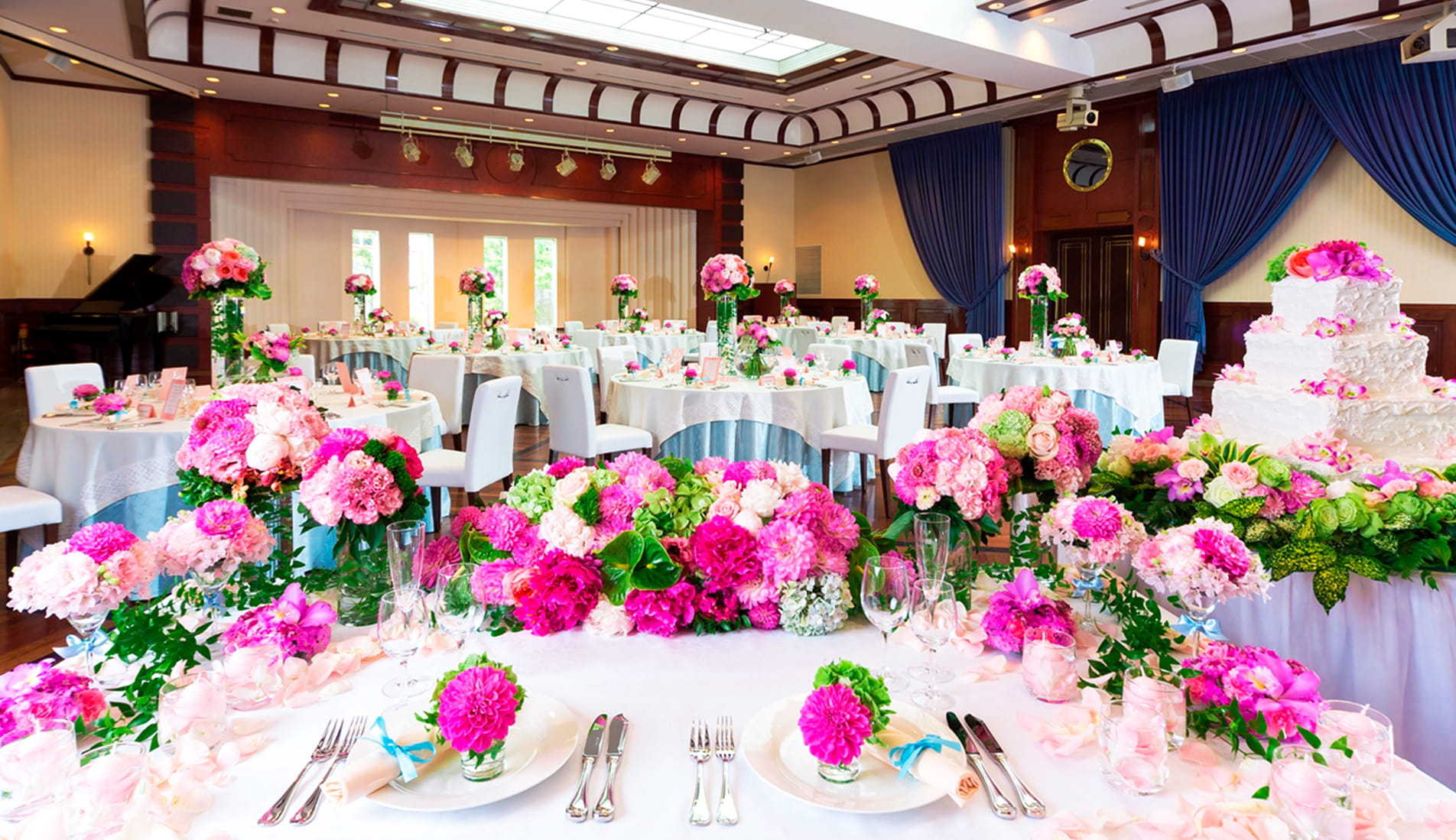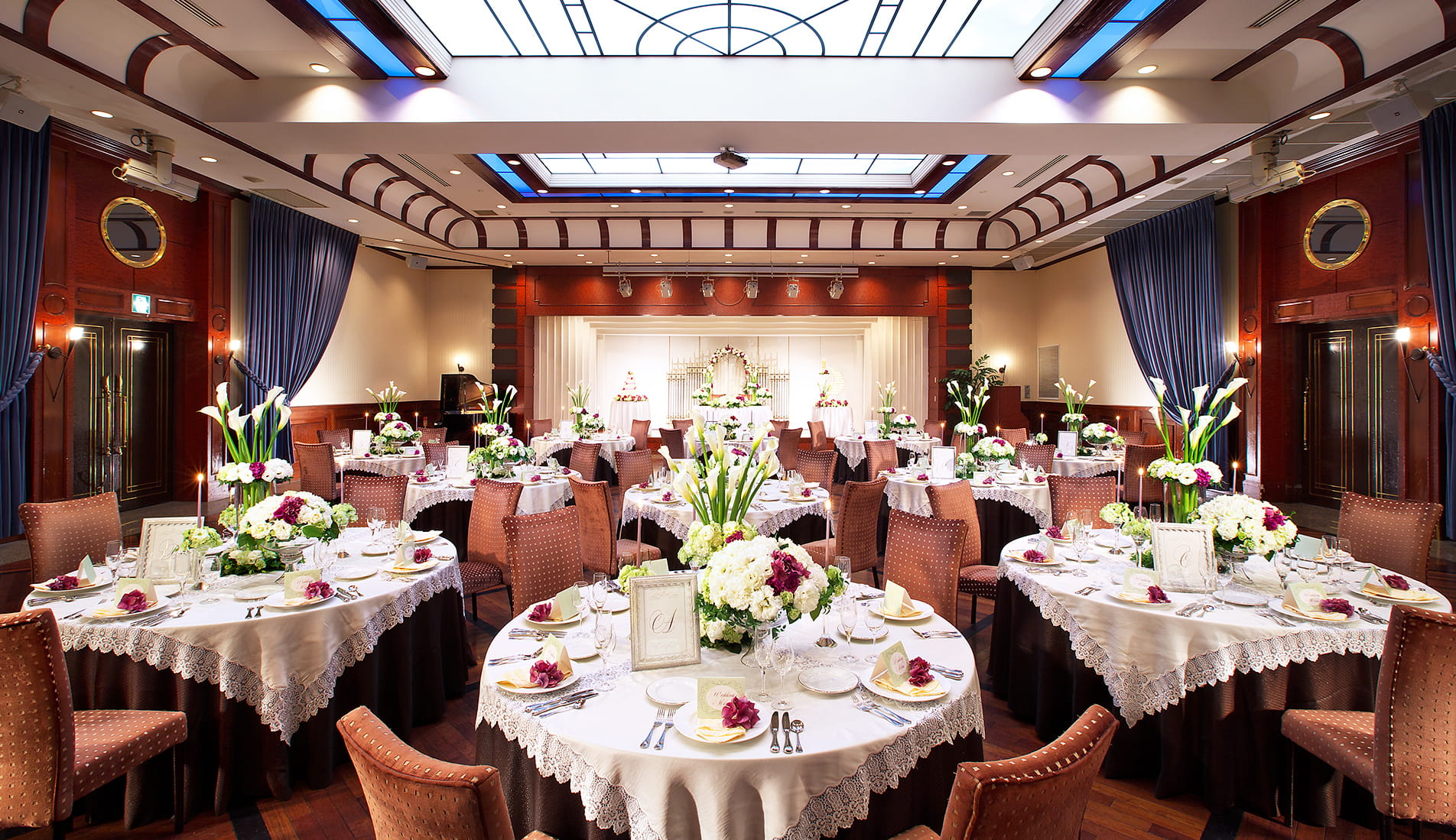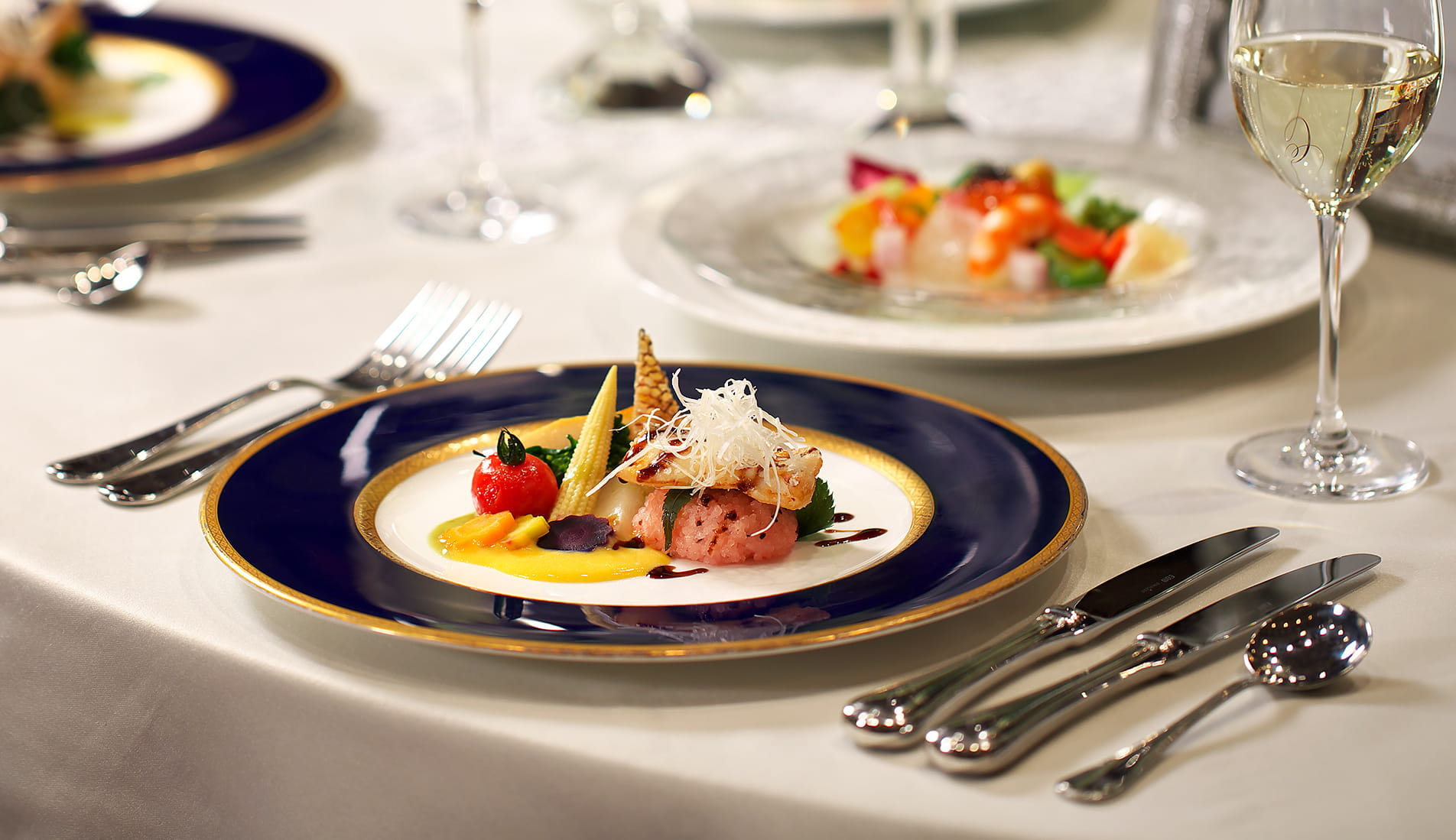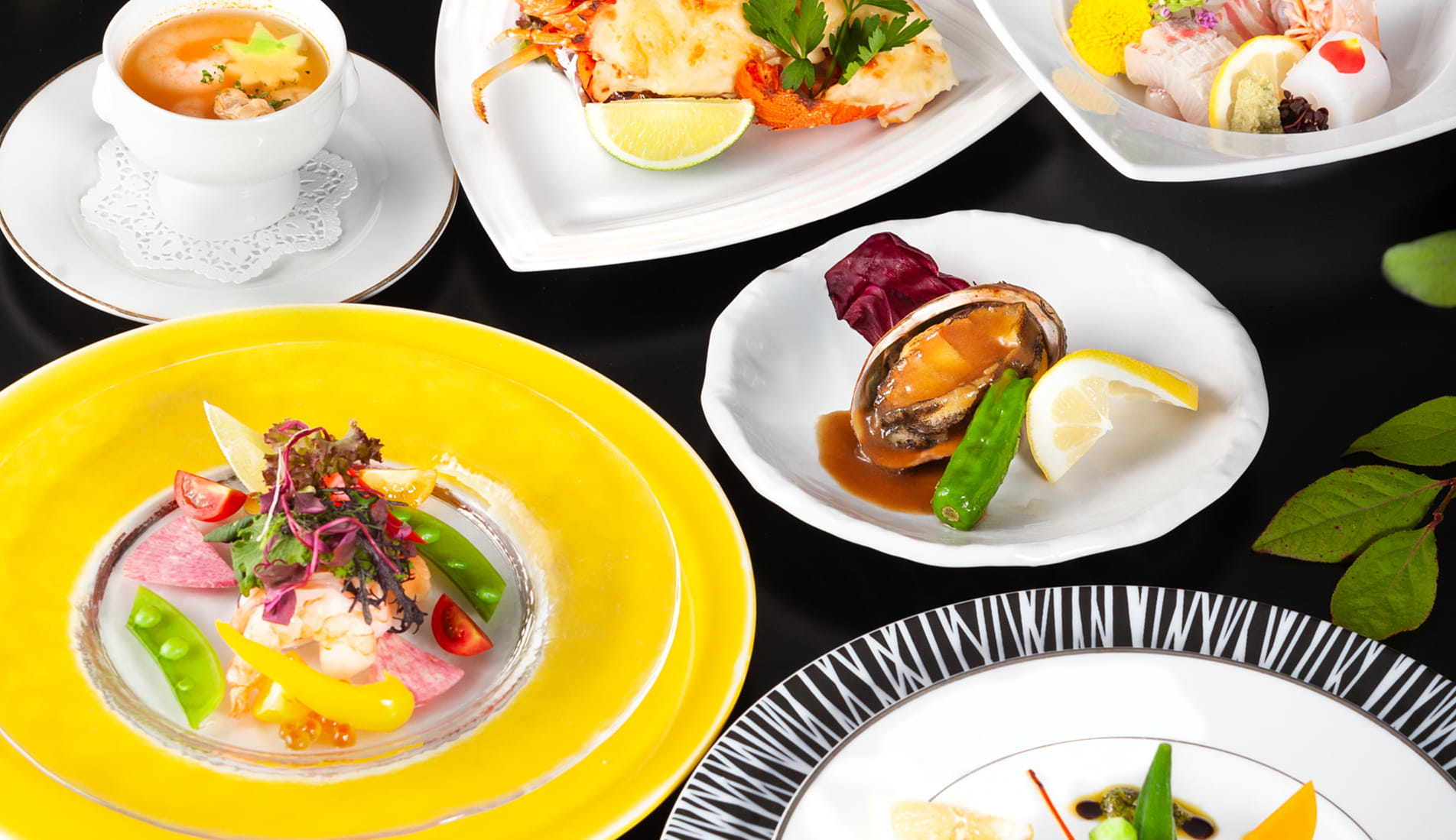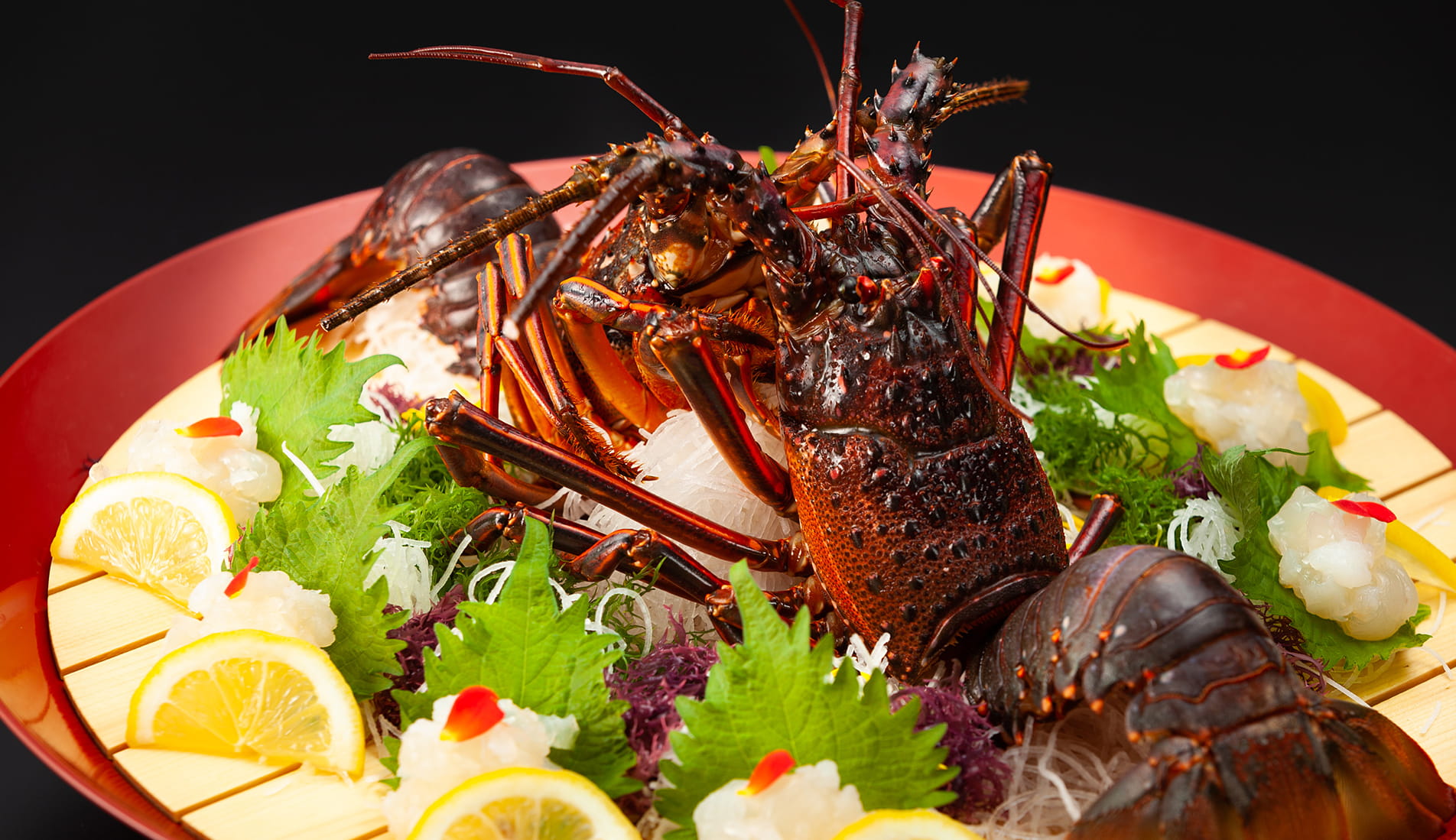 CUISINE
The Ariake Sea is a treasure trove of excellent seafood. Hotel Ryugu prides itself on our ability to wow our guests with delicious dishes made with fresh, local seafood. We are also able to make personal menu adjustments for guests with food allergies.
GETTING HERE
Amakusa is connected to the Kyushu mainland by a series of five bridges called the Amakusa Gokyo. Sea Bride is located between bridges #4 and #5, an area selected as offering one of the Top 100 Sunsets of Japan.